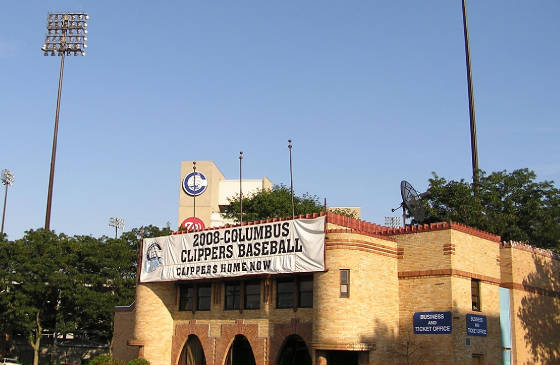 TEAM ::: COLUMBUS CLIPPERS
LOCATION ::: COLUMBUS, OHIO
MY FIRST VISIT ::: AUGUST 18, 2008
OPPONENT ::: LOUISVILLE BATS
LEVEL ::: INTERNATIONAL LEAGUE 'AAA'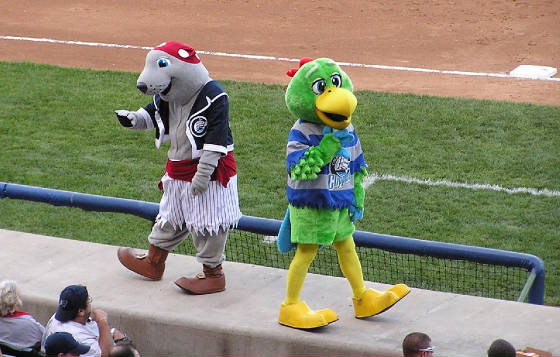 RATINGS
BALLFIELD ::: B
SCOREBOARD::: B
FOOD ::: B
FACILITIES ::: B
MASCOTS ::: B-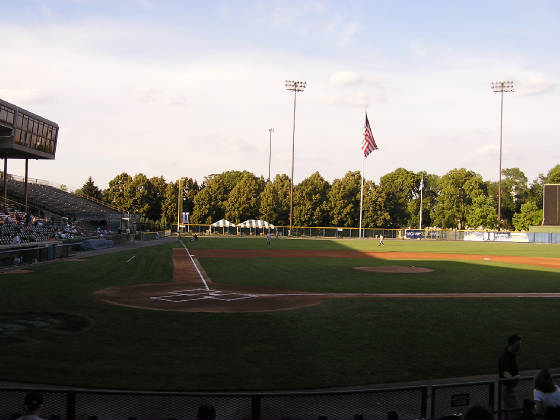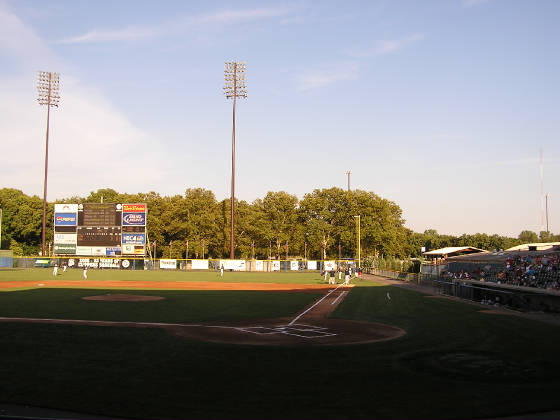 MY TAKE ON THE PARK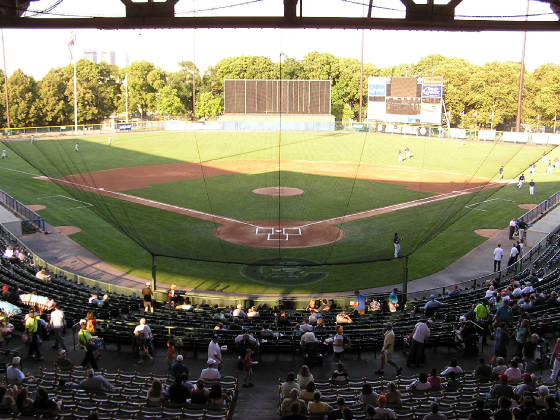 My first and only trip to Cooper Stadium was in August of 2008, the final home stand at this old park. My feelings of the place has changed since I was there, I am starting to think Columbus acted a few years too late on the new ballpark idea.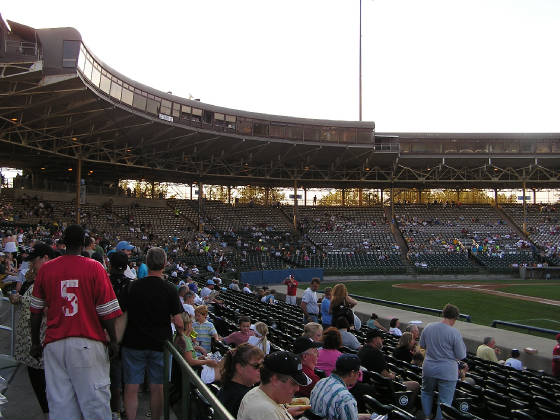 Very conveniently located near 2 major Interstates, I-70 & I-71, right outside the city limits of Columbus lays this old park. One of those parks you can see from the Interstate and they put a sign up if the team is home or not, something that won't be done at the new place considering it will be downtown, if you aren't there, you won't see it.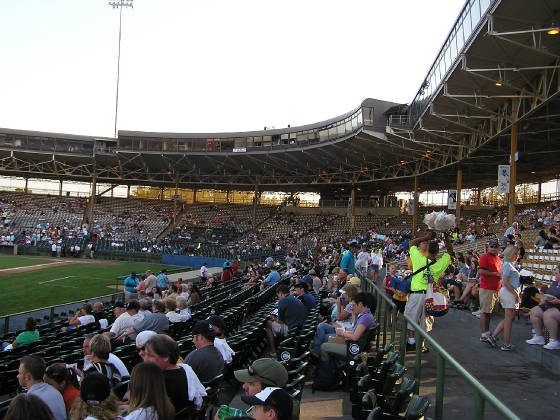 A large lot waited once off the Interstate and from what I understand, crowds were never an issue so there was always plenty of room. Even on my visit with over 10,000 in attendance the parking wasn't an issue. Getting out was a different story but for $3 I was able to overlook this.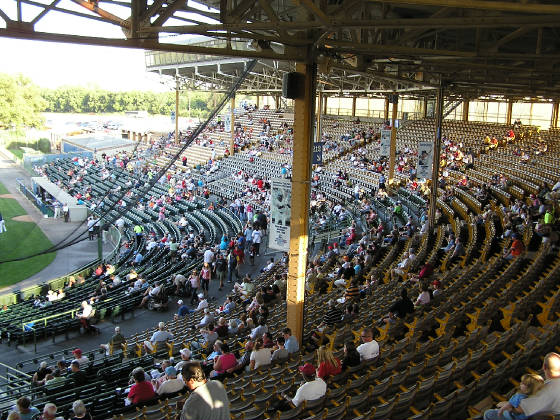 Cooper Stadium's seating area was one level divided by a walkway, Box seats on the lower end, uncomfortable aluminum connected chairs behind the row. Richmond and Columbus thought these seats were good ideas and both teams have moved out. If we have to sit on a bench there is no need to divide us, sliding down is preferred. There were also poles here but I enjoy the poles, I hate uncomfortable seats but poles give a place charm. I can't explain it.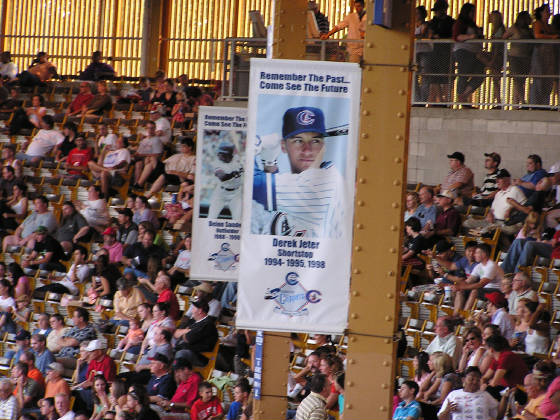 Where Cooper Stadium excels it honoring the past, I was a big fan of the slogan above the banners hanging around the park. "Remember the past, come see the future." Being the Yankee farm system for a lot of years, all of the great Yankee players from the 80s and 90s have photos around Cooper Stadium. Inside the park are banners of Jeter, Bernie Williams, and Dale Berra. Below the stadium in the concourse area are pictures of various players who played in Columbus that year. I really hope these make there way to the new park in some way.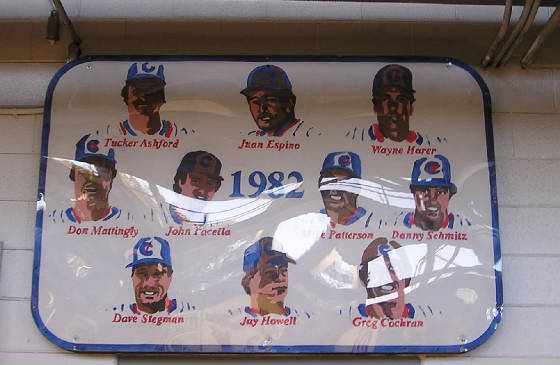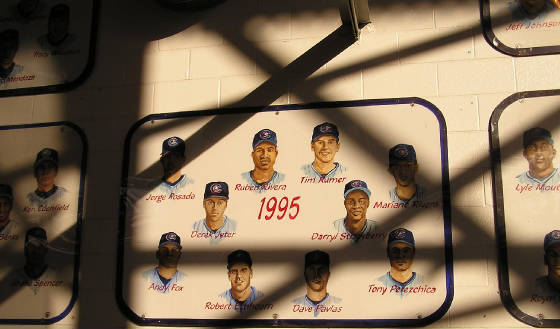 My trip to Columbus was one I wondered why I needed to make while I was there. I wasn't much of a fan of the park while there due to the uncomfortable seats and the layout of the seating area. Once I left however, I changed my mind. It seems Columbus could have done something here at the Cooper Stadium site instead of building what will no doubted be a copy of all of the other International League parks operating today. I guess Columbus wanted their retro park too. But, since Cooper Stadium was built in 1932 isn't that a classic park? I guess Louisville Slugger Field and AutoZone Park in Memphis are the "Old" parks all teams want today.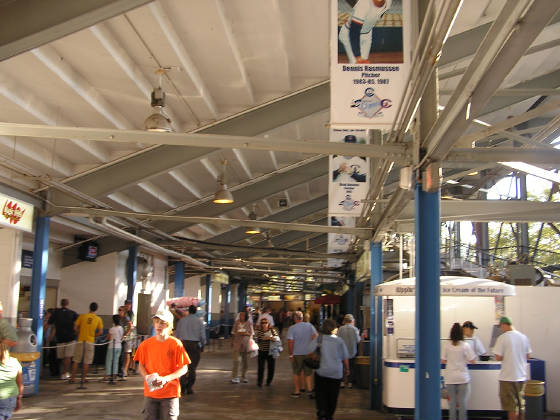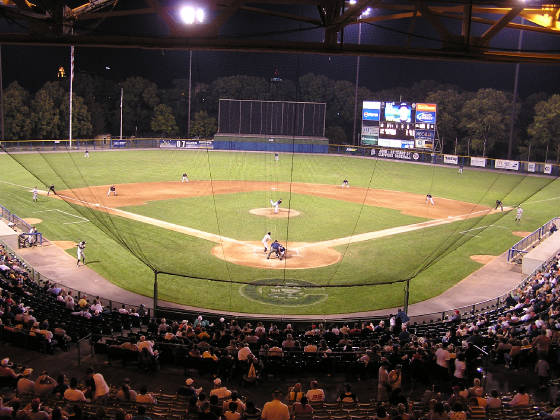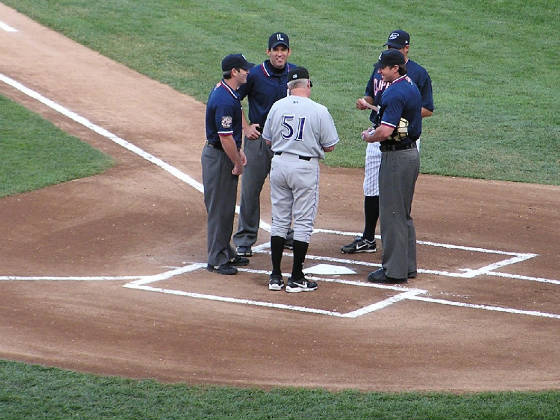 THE LINE UPS
LOUISVILLE BATS MANAGER :::
16 Rick Sweet
COLUMBUS CLIPPERS MANAGER :::
19 Tim Foli
LOUISVILLE BATS

6 Michael Griffin lf
19 Drew Stubbs cf
17 Adam Rosales 2b
57 Kevin Barker 1b
7 Drew T Anderson rf
27 Wilkin Castillo 3b
12 Craig Tatum c
11 Paul Janish ss
21 Homer Bailey p
33 Jon Adkins LP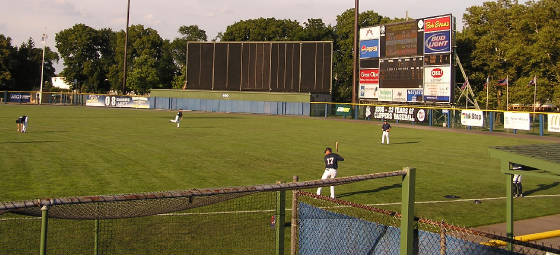 COLUMBUS CLIPPERS

20 Jorge Padilla rf
25 Roger Bernadina cf
15 Greg Porter 3b
30 Luke Montz c
44 Larry Broadway 1b
10 Leonard Davis lf
17 Ed Rogers 2b
13 Ray Olmedo ss
24 Frank Tankersley p
22 Brian Sanches WP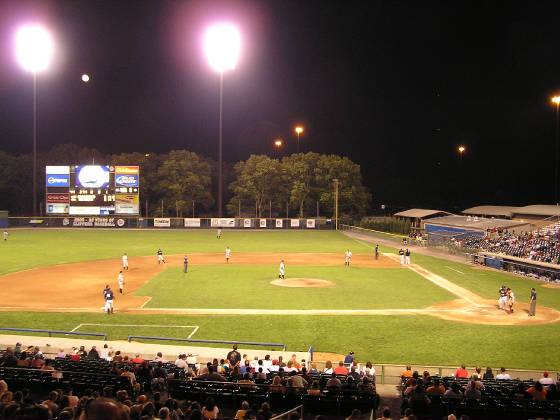 BATS 022 000 200 6 14 0
CLIPPERS 100 120 003 7 15 1
TIME ::: 2:59
ATTENDANCE ::: 10,317
WEATHER ::: 83 CLEAR
SEND ME AN E-MAIL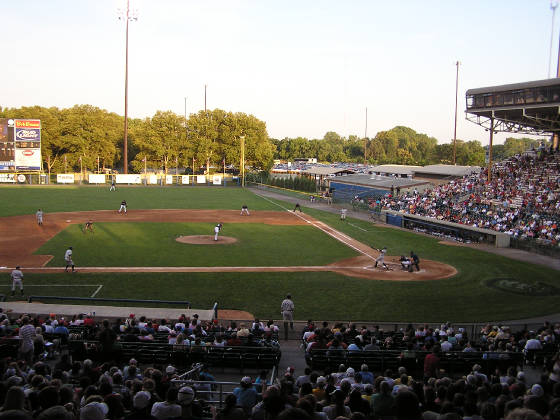 LINKS
The Official site of the Columbus Clippers
An EXCELLENT hamburger - The Thurman Cafe
Columbus weather from WEATHER.com
This page last updated :::


© 2000-2012 UNCLE BOB'S BALLPARKS
I AM IN NO WAY AFFILIATED WITH ANY OF THE TEAMS ON THIS PAGE ... THIS PAGE IS MEANT FOR INFORMATION PURPOSES ONLY.